About the Data Center Industry
What is a data center?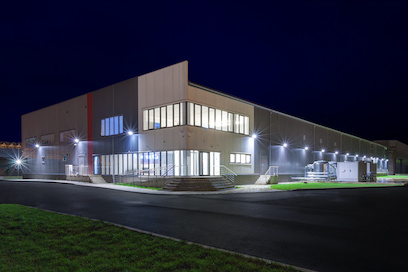 Data centers are the foundation of the digital infrastructure on which our modern society and economy are built. Data centers are physical locations that organizations use to house their critical applications and data. Anything that takes place online "in the cloud" is powered by a data center.
Data centers aggregate our collective computing demands – everything from sharing photos with friends and family to streaming our favorite shows to supporting online learning and storing important medical and financial information – efficiently and securely in one location. 
Previously, these types of computing resources were dispersed across businesses, which was far less efficient and secure. In 2010, nearly 80 percent of data center computing was done in smaller traditional computer centers, largely owned and operated by non-technology companies. By 2018, approximately 89 percent of data center computing took place in larger cloud data centers.  
Inside a Data Center
Inside the walls of a data center are routers, switches, firewalls, storage systems, servers, and application-delivery controllers. The digital infrastructure is supported by power subsystems, uninterruptible power supplies (UPS), ventilation, cooling systems, fire suppression, backup generators, and network connections. Data centers often have amenities for end users and the employees who ensure their reliable operations, including break rooms, lounges, and conference spaces for meetings.