Discover Your Data Center Career
---
Learn About the Data Center Industry's Diverse Job Roles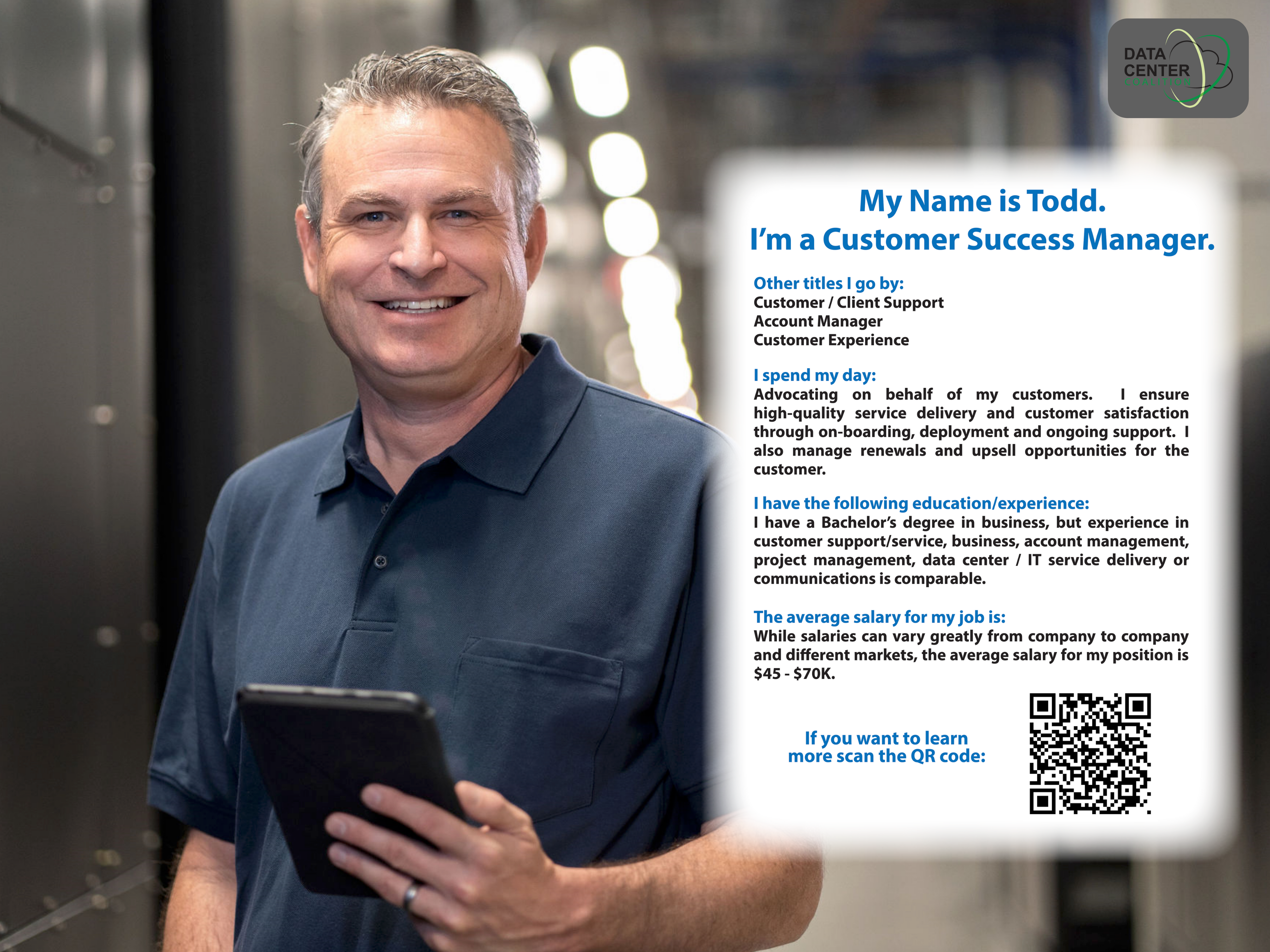 Role/Responsibilities:
Primary customer advocate and management focal point within the company for all assigned customers, exercising independent judgment and discretion to resolve customer escalations.
Ensures high-quality service delivery and customer satisfaction through proactive service management and rapid customer response; works in partnership with the GNOC to ensure service quality.
Manages most aspects for customer implementation of the company's products and services, including customer installations and related projects – elicit requirements, monitor and summarize process of project schedule, evaluate and analyze risk.
Manage multiple related installations in parallel. Partner cross-functionally to lead the delivery of data center solutions and services, identify and help deliver on growth opportunities, resolution of customer related billing issues, provide customer reporting packages, including customer audit participation.
Work with assigned customers on renewal and upsell opportunities.
Key participant in major incident process.
Documents customer interactions in ServiceNow and Salesforce ServiceNow on a daily basis to support seamless experience across the customer lifecycle.
Manages the streamlining of information flow between customers and the organization, escalating discussions, as appropriate, regarding technology-related status, expectations, concerns, and procedural changes.
Ensures issues are resolved and implements corrective actions with urgency. Triages, tracks, prioritizes and resolves all client issues and requests; leveraging ServiceNow where appropriate.
Education: Bachelor's degree in business, business administration or communication
Experience Alternative: 3-5+ years of experience in account management, customer support, project management, or data center / IT service delivery.