Discover Your Data Center Career
---
Learn About the Data Center Industry's Diverse Job Roles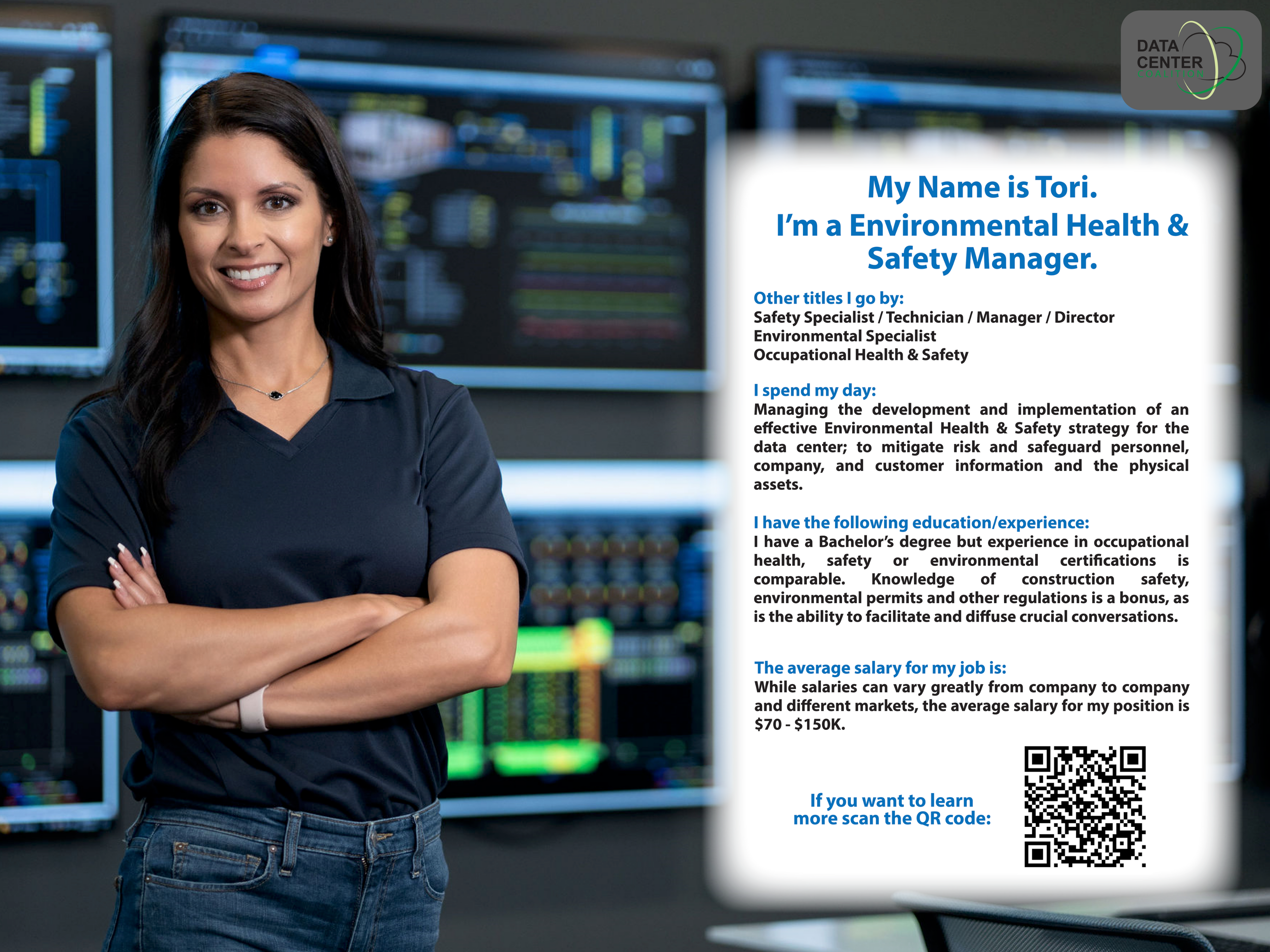 Role/Responsibilities:
Will manage the development and implementation of an effective Environmental Health and Safety strategy for the data centers; to mitigate risk, and safeguard personnel, company and customer information and the physical assets.
Partner with contractors and site leadership with a collaborative approach to implementation of site EHS regulations, policies, and procedures.
Oversee, inspect, audit EHS compliance within construction activities; drive continuous improvements through control implementation for identified risks. 
Drive accountability and risk identification within HRW activities. 
Conduct incident response and investigations.
Provide a thorough analysis of EHS risks and the development of appropriate mitigating strategies.
Collaborate and contribute to the creation of EHS policies and procedures.
Coordinate Emergency Response and related evacuation planning and drills.
Provide timely reports on identified EHS trends and risks, concern reports, near misses, and other incidents at the data center or  Data Center construction site.
Assign, manage, and ensure accuracy of EHS penalties/ incentives to contractors within contractual scopes.
Run projects and other assigned duties as needed.
Education: Technical trade school or equivalent experience
Experience Alternative: 
3-5 years of experience in Construction Safety. 
Knowledge of Environmental Permits, SWPPP, SPCCC, and other regulations.
Ability to facilitate and diffuse crucial conversations